Its been a busy Fall...
Never a dull moment RPM has been busy this Fall getting our academies throughout BC up and running, our commercial instructional programs running, working with minor hockey associations and establishing a new adult hockey league at Sun Peaks B.C.
Did you know that RPM is currently instructing approx 65 hours of on ice each week!
Parents are surprised to learn that RPM has been operating for 41 years! RPM is a year round operation that works with thousands of players throughout B.C. We work with players from entry to elite level play, with minor hockey associations, coaches and inside the academic environment of British Columbia.
RPM - the choice of parents, players & minor hockey since 1980!
Winter Programs @ Pitt Meadows Arenas.
Hockey 1-4 & Atom/Pee wee - Stride, Shoot and Score
Technical Instruction includes: Stick Handling vs Puck Control,what techniques (moves) to apply when how and why. All the fancy moves only work if and when you can get your opponent to commit. The finish: focusing on the wrist shot, backhand, snap, slap, flip shots, breakaways, bad angle shots, deflections, driving the net and coming out from behind the net. This program connects the proper use of edges, select moves enabling the player get past their opponent shoot with speed, power, accuracy and off both legs.
New to Hockey
Available for (3-5 years) & (6-12 years) This program is combined and taught separately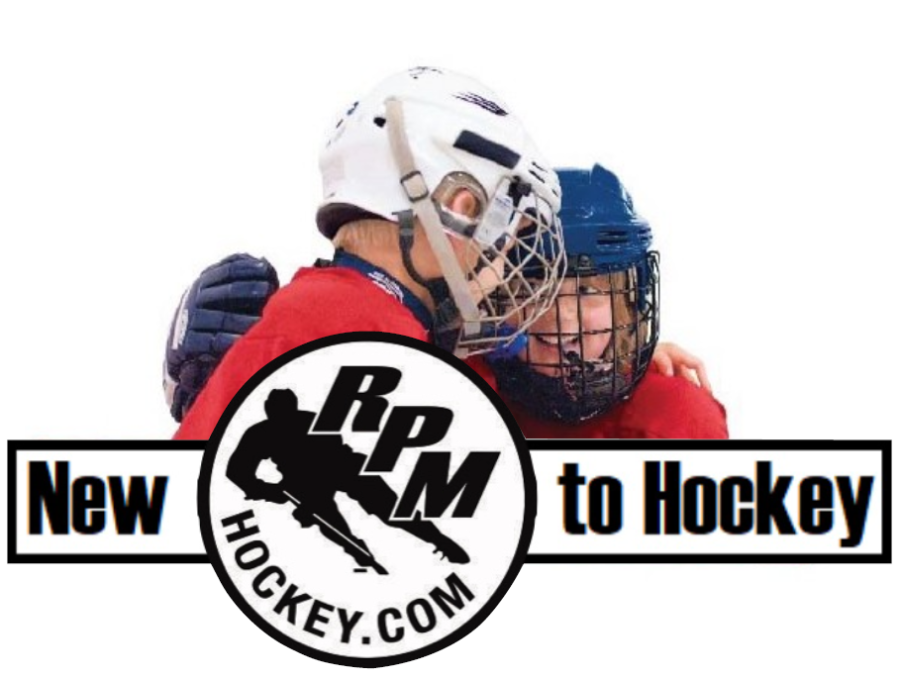 RPM will get the players started with basic skating and puck skills. We combine just the right amount of instruction with social interactive play. An excellent opportunity to gauge the interest of your player as he or she tries their hand at hockey. Make your first experience a great one!
RPM recommends that all 3-5-year-olds wear full CSA hockey gear.
Did you know that RPM has several Nationally Certified Power Skating Instructors when attending our instructional programs players are taught to the National standard of Power Skating. Joining us late no problem we will pro rate your registration fees.
Hockey Academies -2022
RPM provides in school academic approved integrated hockey academies throughout BC these

academies are offered at Middle Schools, Secondary Schools and Senior Secondary Schools. Academies allow students to pursue academic excellence and their sport of choice. Academies operate at Maple Ridge (SRT), Pitt Meadows (PMSS), Port Coquitlam (Riverside), Coquitlam (Centennial), New Westminster (NWSS), Squamish (Don Ross), Whistler (WSS), and Terrace (Skeena)
RPM is in the process of confirming our new parent zoom meetings in January/February 2022. These meetings are availabe for Parents (new students) wishing to attend hockey academies next September 2022. We will start accepting applications the morning following the Parent Meetings.
We will post the meeting dates here and throughout our website.
RPM's Pro D Day - January 24 & February 22
Our Pro D Day programs for players age 5 to 10 years are popular and fill every year! Offered at Pitt Meadows Arenas we will provide the kids with 1 hour of technical instruction and 1 hour of Pond Hockey (Game Play) This program fills quick as parents are always looking for something fun for their children to do. Watch for these pro d days to be available and online in November.
Working with Minor Hockey
RPM is currently working with Coquitlam, New Westminster and Surrey Falcons minor hockey associations...focusing on player skill development, Power Skating and Coach Mentoring/Development.
PHO - Safety Protocols
Unsure about facility protocols? Parents are encouraged to contact your home arena.
Masks
The PHO updated the Face Coverings (COVID-19) Order and reduced the age exemption from use of face coverings (masks) in indoor public spaces to less than 5 years of age from the previous 9 years of age. This means that effective immediately, we will require anyone aged 5 years and older to wear a mask. Masks must be worn in common areas but may be removed during physical activity (sport and exercise), when in the field of play. As was the case earlier this year, the following individuals are exempt from mask wearing:
children under 5 years
people who cannot wear a mask or who cannot put on or remove a mask without assistance
people who are not able to wear a mask for psychological, behavioural, or health condition, or due to a physical, cognitive or mental impairment
For more information, please review this press release from the provincial government: https://www2.gov.bc.ca/gov/content/covid-19/info/restrictions#masks
Proof of Vaccinations
A reminder the proof of vaccination requirements have changed as of November 30. Users must be fully vaccinated with two doses of vaccine; one dose (partially vaccinated) will no longer be sufficient.
Maximum Capacity
On October 25, the province will revise restrictions limiting capacity for inside organized events and gatherings to allow a return to full capacity in those settings where the BC Vaccine Card is in place and proof of vaccination in checked. Please see this press release from the BC government for more details: https://news.gov.bc.ca/releases/2021HLTH0184-001999
Not Receiving RPM Communication?
If you suspect you are not getting RPM correspondence you can do the following:
1) check your junk mail or spam folder.
2) Make sure your RPM account you is 'subscribed' if you are unsubscribed you will receive no correspondence.
If you think you are not receiving our emails or suspect that you have missed communication, it may be due to being unsubscribed. If you go to MYRPM and click on 'settings' and scroll to the bottom, you will see a box, 'Tell me about occasional promotions for RPM Programs, Leagues and Academies'You need to check that box and update your account you are then subscribed and will receive our communication. If the Box is left unchecked you are unsubscribed and will not receive any RPM communication.
Also check your junk or spam folders on your computer depending on your settings you might find our emails in there. To correct simply select the email and mark it as not junk and our emails will stay in your in box.
Archive
41 years ago RPM started with a modest 1 week hockey school for Ridge Meadows MHA. Pictured RPM owner Craig Millin age 22 and the first on ice session way back in August 1980!